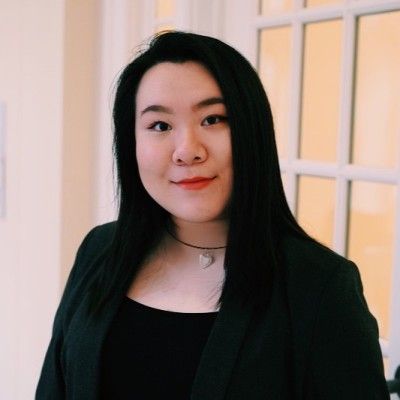 Majors: Finance & Data Analytics
Current Internship: This upcoming summer, I will be interning with Curtis Process Consulting, LLC as a Summer Analyst where I will be advising clients on optimizing their financial performances through the powers of process and data science. I was also incredibly lucky to have externed with the firm through the 2021 Futures Externship Program in January. During the summer, I will also be completing the Online Intensive Program at Girls Who Invest.
How has the Boehly Center impacted you?The Boehly Center has helped me tremendously not only in my academic journey, but also in my professional career. As a freshman, my interest in finance sparked after joining Women in Business, Finance Academy, Mason Investment Fund, and Smart Woman Securities, and hearing from numerous professionals through DoG to Wall Street, Training the Street, Women's Stock Pitch and Leadership Summit, and other events. These events have truly broadened my scope of the finance industry as well as its applications to technology. Through the Boehly Center, I also had the pleasure of meeting Pocket Sun ('13), the Founder and Co-President of SoGal Foundation and through her, I was able to learn more about the fields of venture capital and private equity. As the Chapter Lead of SoGal Williamsburg, my passion for female empowerment and bringing diversity to venture capital grew stronger and demonstrated the strength of the Mason alumni network at William & Mary. The Boehly Center has truly shaped who I am as an individual in the business world.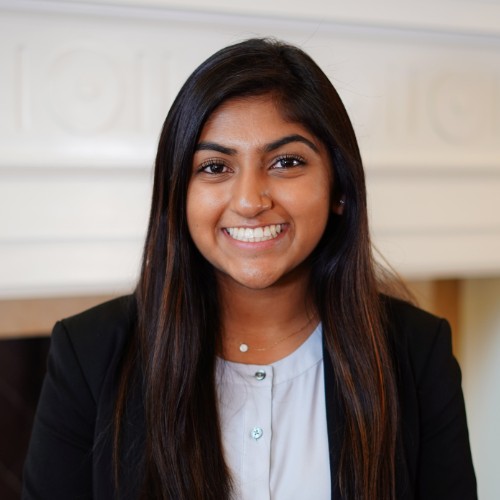 Majors: Finance & Economics
Current Internship: I am currently interning at NRV as a Venture Capital Spring Analyst. At NRV, I've had the opportunity to evaluate many investment opportunities as well as prepare valuation analyses for the fund's portfolio companies. This upcoming summer, I will be a Summer Intensive Program Scholar at Girls who Invest.
How has the Boehly Center impacted you? My first interaction with the Boehly Center was my freshman fall when I joined Smart Woman Securities. This was an influential first step in gaining exposure to finance because I was able to learn about financial basics, present a stock pitch, and meet upperclassmen who had experience in finance, all before actually taking any finance classes at the business school. Since then, I have had the opportunity to network with alumni at DoG Street to Wall Street and meet other finance alumni through the Boehly Center's network. More recently, I have become a member of the Women's Stock Pitch Team as well as a Finance Academy Vice President. I cannot thank the Boehly Center enough for providing me a supportive environment where I can further my professional and personal development, in addition to allowing me to explore my various finance interests through seminars and workshops!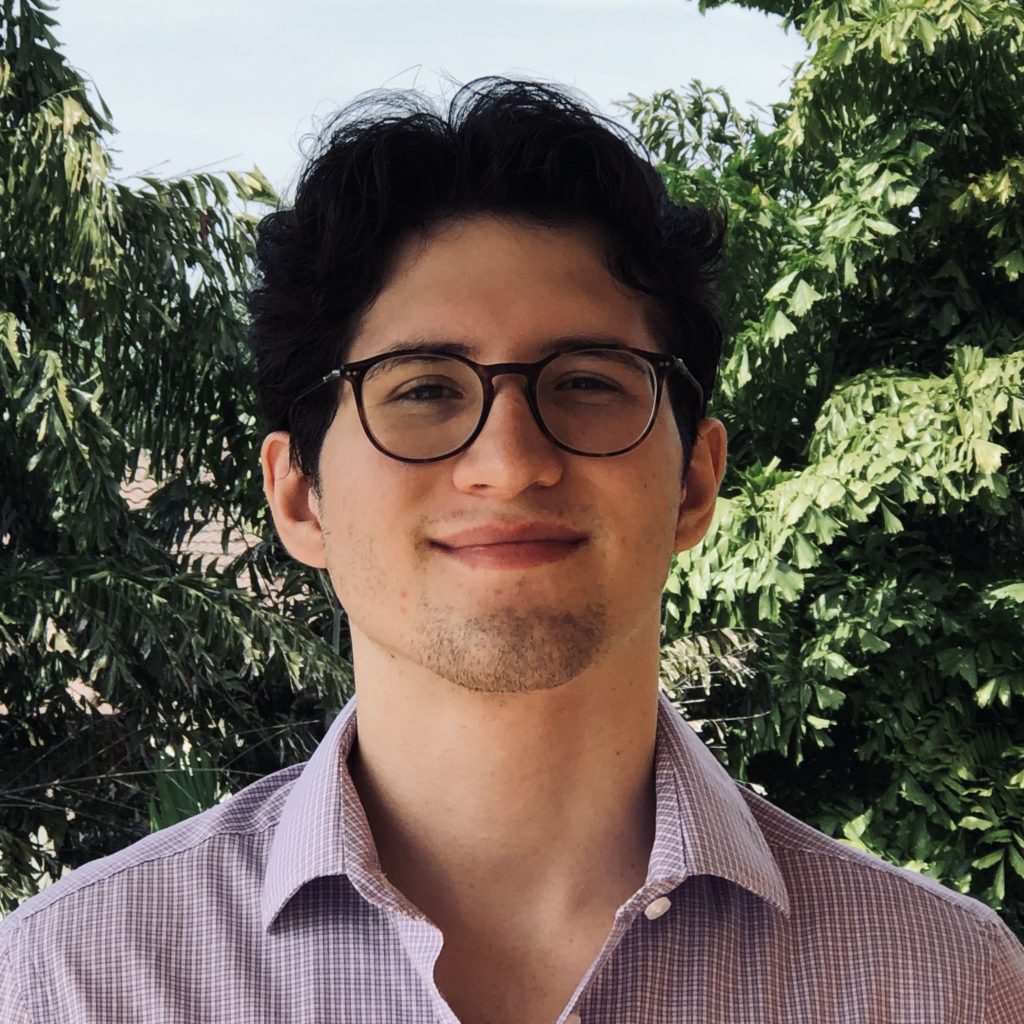 Majors: Finance & International Relations
Current Internship/Upcoming Job: This upcoming summer I'll be in San Fransisco working as a Financial Planning analyst for Fremont Group. This past semester I also had the opportunity to work under Dr. Atanasov as a TA for Financial Management.
How has the Boehly Center impacted you: The Boehly Center has been my north star during these past few months. When COVID struck and the internship I had lined up was canceled, the Boehly Center allowed me to spend my summer refining my technical and soft skills at their Summer Business Institute instead of wasting away on my couch.
SBI helped figure what I wanted to do with my degree and taught me exactly what to do in order to get there. After hundreds of hours of cold calls and what seemed like a million applications I finally landed a few first round interviews, which the Boehly Center helped me translate into offers. From exclusive information sessions to resume construction and even mock interview practice, I can confidently say I would not be working for Fremont without the Boehly Center.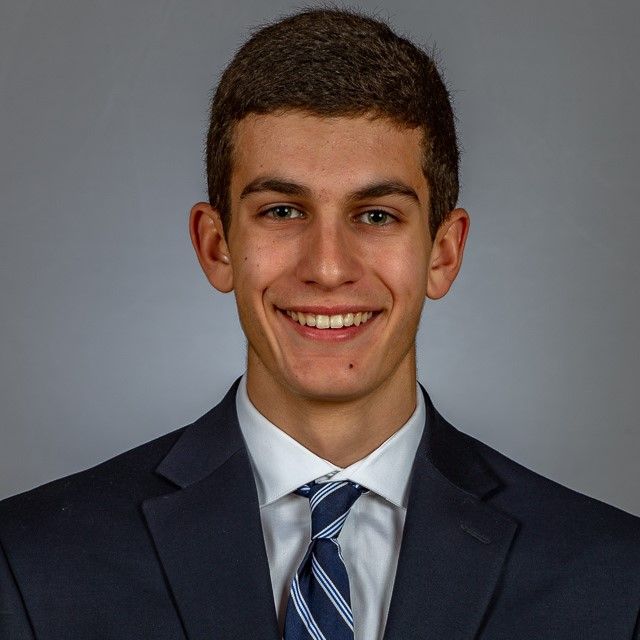 Major: Finance
Minor: Econmics
Current Internship: I will be spending this upcoming summer in JPMorgan's Middle Market Banking Summer Analyst Program. While the program starts in June, I have enjoyed meeting my future teammates through Zoom chats and the interview process.
I spent last summer working at Tysons Corner boutique FOCUS Investment Banking building pitchbooks, writing industry reports, and constructing DCF and LBO models.
How has the Boehly Center impacted you?: I first interacted with the Boehly Center as a freshman when my track and field teammate and Finance Academy President Duncan Goodrich met with me and stressed the importance of networking, getting involved in Boehly Center clubs, and taking the initiative.
Since that conversation, I have pitched a stock in the Mason Investment Club, conducted undergraduate research with Dr. Vladimir Atanasov, participated in networking events such as the DoG Street to Wall Street and the Wall Street Program, and utilized the Boehly Center's amazing staff and LinkedIn group to connect with alumni.
Through these activities I have gained knowledge of different financial careers, developed my analytical and research skills, and learned how to talk to professionals. My experience with the Boehly Center has been just as valuable to my professional development as my finance courses themselves. I now look to pay this knowledge forward to younger students as I start my second year as a Finance Academy Vice President.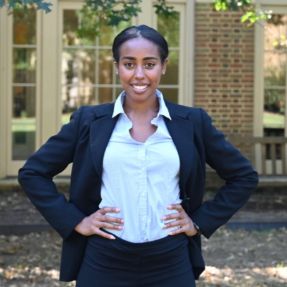 Major: Art History
Minor: Accounting
Current Internship: I am currently working part time at IBM. My main role focuses on cost accrued from IBM's royalty deals. I am also a specialist with IBMs new database, so I work on projects aimed at acclimating co-workers to the new system
Co-oping at IBM was a phenomenal experience that developed my excel skills and showed me what life after college would look like. After a few days of training I was integrated into a team of skilled financial analysts that worked with me for the duration of the co-op. It was on this team that I projected future forecasts, utilized a multitude of databases, and led team projects. I learned all the necessary skills while on the job which is a testament to their work culture. I was encouraged to take on tasks I had no experience in and to ask questions that challenged the status quo. Overall, it was an astounding opportunity I would recommend to anyone pursuing a career in business.
How has the Boehly Center impacted you?: I would never have found out about the opportunity to work at IBM without the Boehly center. I found out about the opportunity through one of their newsletters.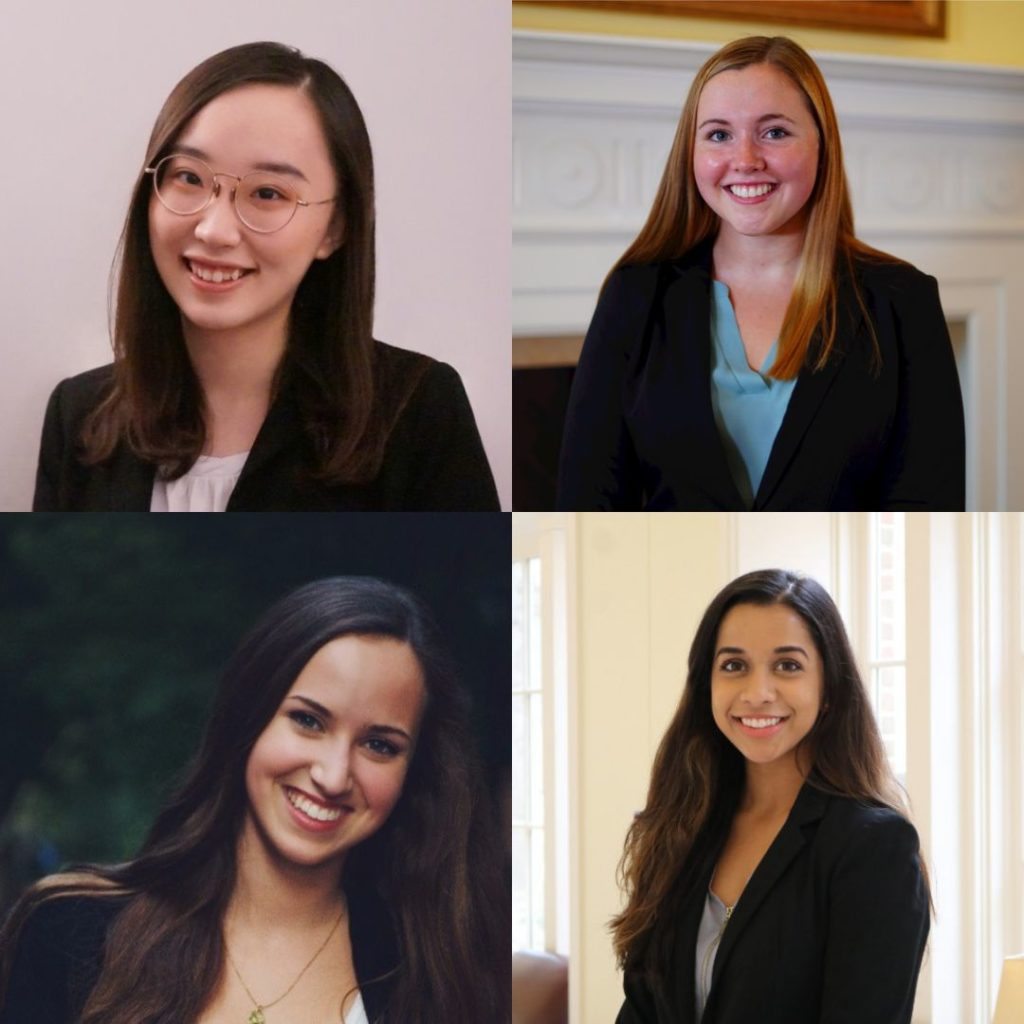 From left to right, then top to bottom, Diana Tian, Lindsey Whittaker, Grace Van Dellen, Maghana Boojala
This team of undergraduate students took second place at the annual WIN Conference Stock Pitch. The Undergraduate Women in Investing Conference, hosted by Cornell University, is designed to educate undergraduate students about the rewarding career opportunities available to women in investment management, a field in which women are vastly underrepresented.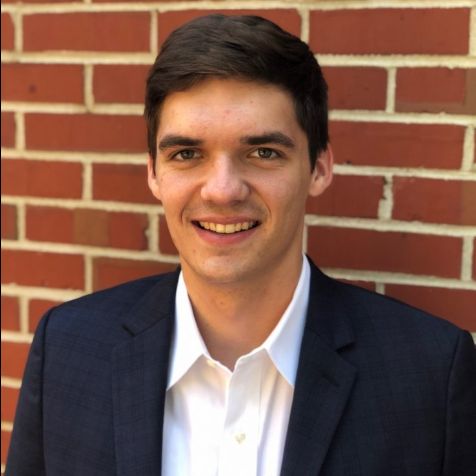 Major: Finance
Minor: History
Current Internship: I worked as a Corporate Banking Summer Analyst for RBC covering Power, Real Estate and Municipals in New York last summer and I am going back next year.
How has the Boehly Center impacted you?: The Boehly Center and Finance Academy in particular has opened a lot of doors for me professionally. Officers in Finance Academy helped me with mock interviews, constructing my resume, and connecting me with alumni who have helped prepare me for recruitment.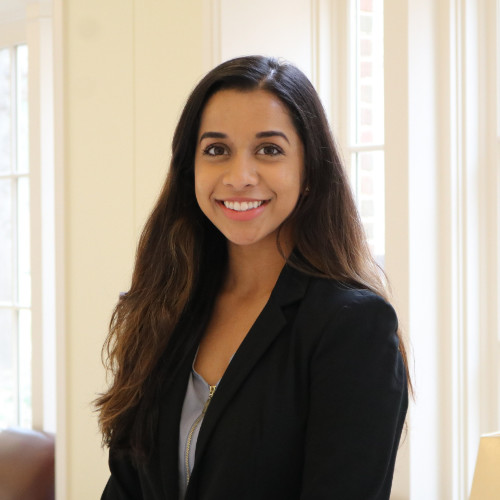 Major: Finance, Accounting Concentration
Current Internship: I am currently wrapping up an internship in asset management with Fidelity Investments. The internship was structured so that I was able to rotate through all six of Fidelity's asset classes and partake in the analytical process of investing in various portfolios.
How has the Boehly Center impacted you: I can attribute a lot of my academic and professional development to the Boehly Center. As a freshman, I joined Smart Woman Securities and learned about fundamental analysis and stock pitching before I even attended the block classes my sophomore year. Joining this organization helped me succeed at countless interviews, internship projects, and networking events. Moreover, the various networking opportunities, such as the Women's Stock Pitch and Leadership Summit, allowed me to network with alumni from various companies I was interested in. The seminars hosted by Finance Academy and Women In Business help me broaden my perspective on the financial world. I am a new member of the Financial Literacy Program, and through this, I have been given an opportunity to directly give back to the students on campus and help promote financial literacy. As the current president of Smart Woman Securities, I am able to interact with many new Boehly members and organize valuable seminars — the Boehly Center stands out because it creates a culture of students helping students.