Women in Business promotes confidence, exploration and drive in undergraduate students.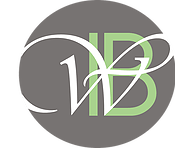 There is much to be gained from the mentoring advice, insight and discussions that occur in a supportive and cooperative setting, and the Women in Business Club aims to provide this forum to the students on campus. The club provides students with the opportunity to meet and mentor one another as they learn about the courses available to them in the Raymond A. Mason School, in addition to interview and internship advice and preparation.
Additionally, it is a valuable outlet where students can meet alumni that they can connect with on a deeper level. Women in Business hosts an annual panel at From DoG Street to Wall Street and also invites 2-3 professionals each semester to speak to both male and female students.
Please contact Ishita Gomes for more information.
Women in Business is open to any student interested in financial services regardless of race,​ national origin, color, ​sex, gender, sexual orientation, ​disability or age. To find out more click here.